Need help setting up an
online store?
Torc eCommerce Web Design can help. We are a premier eCommerce website design agency in Ireland with over 10 years of experience. We will build a feature-rich and fully secure online store that will put you on the fast track to profitability.
Most eCommerce solutions in Ireland are complicated, expensive and not user-friendly at all. Get it right the first time with our user-friendly, affordable and reliable solutions that make it easy for you to sell online.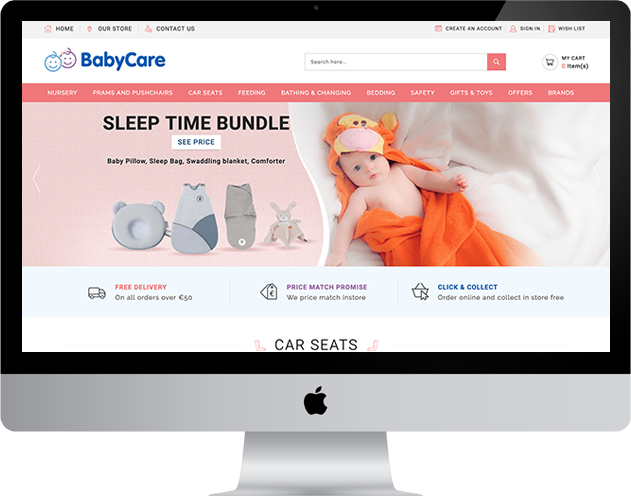 Zoom Your Way to Profitability with an eCommerce Store
Currently, there are about 2.89 million people who shop online in Ireland. By the year 2022, that number is expected to explode to 3.35 million users. The eCommerce market is in Ireland is estimated at 3 billion euro. With an Internet penetration of 85.3%, eCommerce business in Ireland is a lucrative option you can't ignore.

Broaden Your Reach
A well-designed eCommerce website can help broaden your reach. By having a store that's practically open 24/7, you can sell anytime and take your offerings to shores far and wide.

It's Convenient
Customers today prefer the ease and convenience that online shopping affords them. They can take their time to browse a product as many times as they like and shop for it any time of the day from the comfort of their homes. In fact, 85% of the search for a product begins online. And if you can offer your product online, all the better.
It's Cost Effective
An eCommerce store reduces your operational expenses considerably. You don't have to manage huge inventory nor do you have t Deisgno hire too many employees. The costs of managing an eCommerce store are minimal too. What's more, by investing in digital marketing, you can lower your marketing and advertising cost too.

Scalable
The best part is that an eCommerce website built by Torc Web Design is completely scalable, which means that your site can grow as your business grows.
Selling Online is Easy with Our eCommerce Web Design Services in Ireland
Most eCommerce solutions in Ireland are complicated, expensive and not user-friendly at all. Get it right the first time with our user-friendly, affordable and reliable solutions that make it easy for you to sell online. We have been building eCommerce websites in Ireland for years. This deep expertise allows us to deliver the best eCommerce solution for your business. Every eCommerce website we build features all the tools you need to sell online successfully.
Here's what is included in your eCommerce website
Bespoke web design and development
Content management system for easy store management
Payment integration with all leading merchants and payment systems
Google analytics integration
WE BUILD ON THE BEST ECOMMERCE PLATFORMS
We can build your online store on all leading content management systems (CMS) to ensure you get a solution that meets your requirements and budget. Here are some of the popular eCommerce platforms we build on: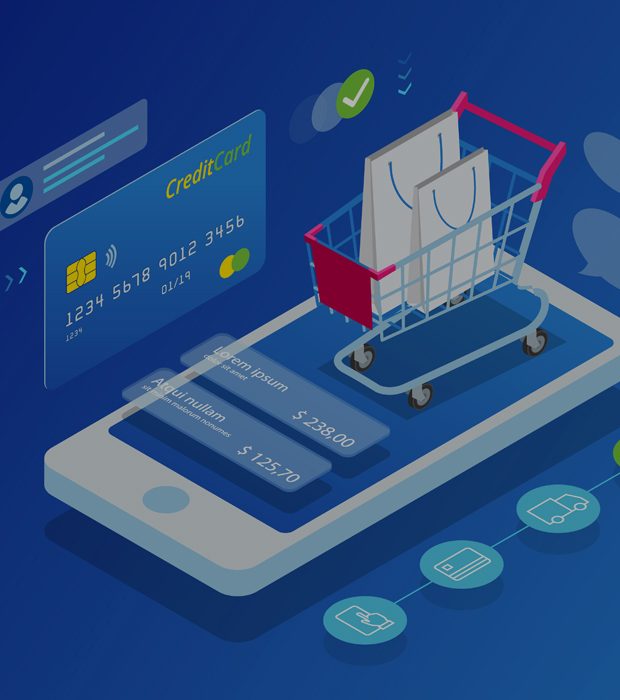 WooCommerce: This is essentially a WordPress plugin, which means that you derive all the powerful benefits of the WordPress CMS while benefiting from the latest eCommerce solution. This is a wonderful open source solution you can use to build an online store without breaking the bank.
Shopify: This is one of the most popular eCommerce platforms for small and medium businesses in Ireland. If you are just starting out and are looking for an easy to use eCommerce system that you can self-manage, Shopify offers a powerful solution. You can sell physical as well as digital products effortlessly. It's flexible, scalable and pretty easy to use. However, given that it's a proprietary solution, you have to pay a monthly fee to be able to use this CMS.
OpenCart: This is an open source CMS that has been gaining in popularity ever since its launch. This CMS platform has received excellent support from the developer community and boasts more than 7000 extensions. Its interface is pretty easy to use and there are some wonderful customisation options for your online store.
Magento: Magento is by far the best eCommerce CMS and is popular with enterprises and growing businesses. It offers the highest level of control and flexibility over your online store and you can add any feature you are looking for with extensions and add-ons. This feature-rich platform is very scalable and offers an experience unlike any other.
Why Choose Torc eCommerce Web Design?

Friendly Service – We take great pride in being professional yet friendly Irish eCommerce web designers. We will work with you at every step to build a solution that will deliver the results you desire.

Personalised Solution – We take the time to understand your business and goals. We will keep the jargon to the minimum and explain things that might be new to you to ensure you get full value from our eCommerce website design services in Ireland.

Years of Experience – Our web design team has years of experience in eCommerce and has built 250+ online stores for clients across Ireland from diverse industries. Moreover, we regularly attend training programmes and workshops to keep up with the latest developments and bring you the best solution at all times.

Passionate – Here at Torc Web Design, we love what we do and pretty much all of our clients will vouch for that. This is visible in everything we do from the initial meeting through to project completion.

Great Value – We assure you of offering a solution that will deliver great value for your money. We offer the expertise of a big agency and the affordability of a small agency. And we don't believe in compromises. We deliver premium eCommerce solutions that will set you up for online success.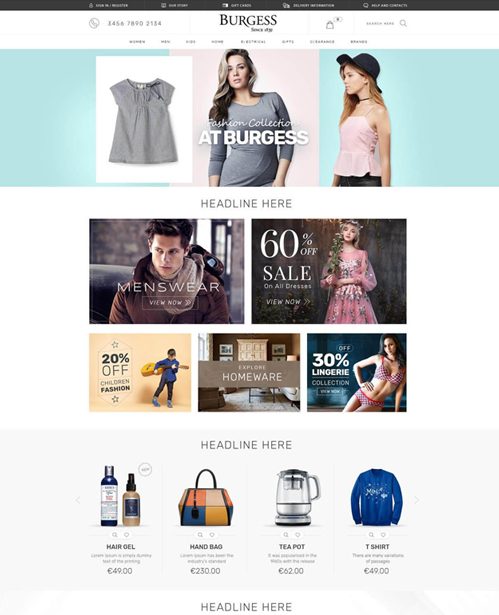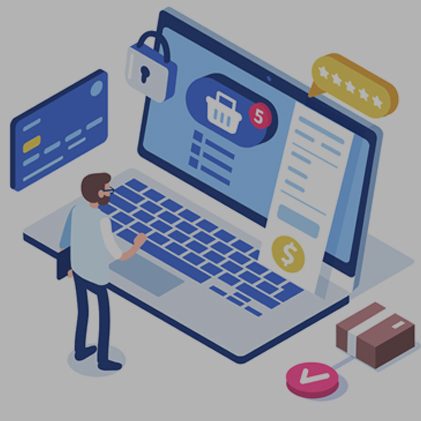 Get the Best eCommerce Website Design Services in Ireland
Let's meet to discuss your online business idea. We would be happy to hear your ideas and work with you to deliver a solution that will deliver stellar results for you. Fill our contact form or call 0862 531 550 to book your free 30-minute consultation with our eCommerce consultants.
Our latest Ecommerce projects